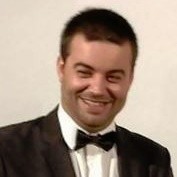 DevOps in a small team/company
An overview of work done to bring DevOps practices into a small team. Many talks cover work on big teams/companies and there's less talk on leaner practices.
About Vitor Pereira:
Vitor is an experienced Senior Software Engineer with a demonstrated history of working in banking, insurance and online retail industries. Skilled in C#, ASP.NET MVC, WebServices, REST, SOAP, integration and continuous delivery tools.